Throughout my touring days i made and sold lot shirts, Three different ones. Here they are.
Virginia Beach 97 was the debut of the Nike NICU. I have had quite a few words with peeps who ripped this idea from me but this is the original.
I debuted this baby at Portland 98 and sold 50 real quick before Gorge security ripped the other 50 off from me(nazi's).
I never saw a Piper shirt before this, but many since.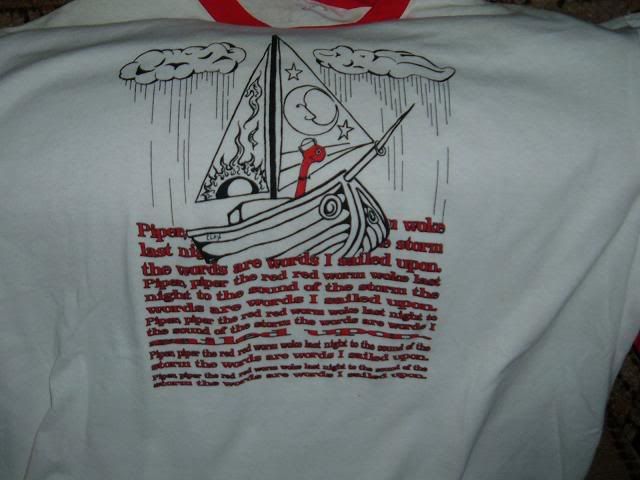 This was my final endevor into the shirt game. Debut at New Year's 2002.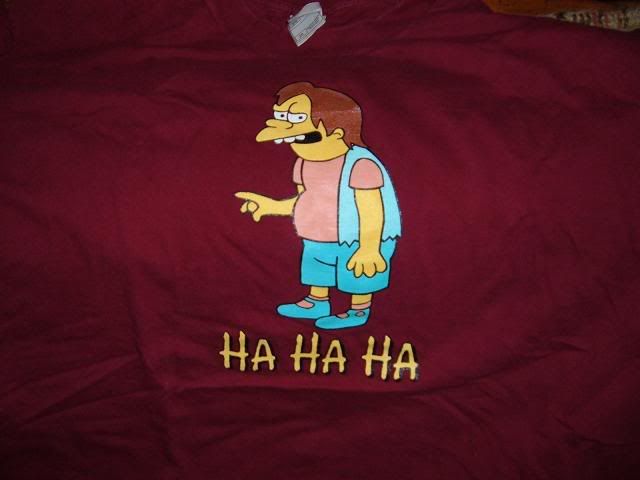 This is my favorite shirt i did not make!
This is my favorite shirt made by the band. It was not available to the general public as i secured it for 20 bucks from it's proper owner!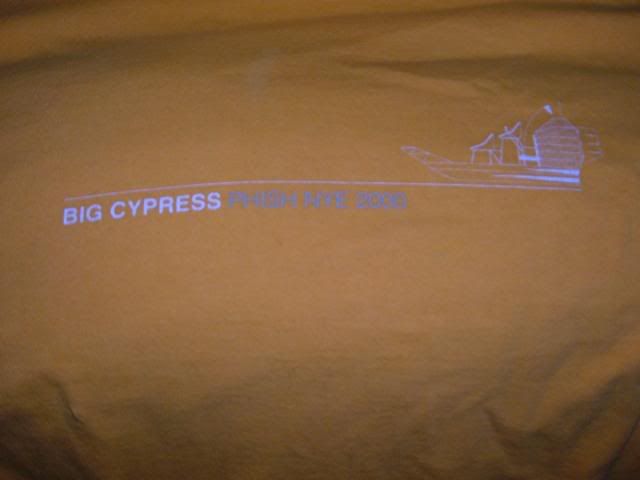 I would love to see some of yalls fav's to maybe bring back some good old memories. If not then shine on!